My book talks are coming at you from a librarian, not a reviewer. You won't find me talking about style or craft, why I think this could've been better or what worked or didn't work. I only do book talks on books I liked and want other people to know about. So if it's here I probably think it won't injure your brain if you read it.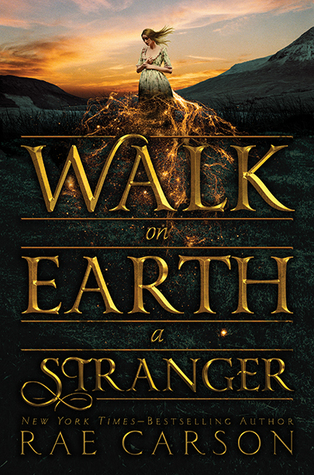 Lee has always been able to feel gold – from the slightest coating of dust in riverbeds to the deepest veins in the earth, they call to her. Lee's gift has kept her family alive while others struggled, but their luck has raised suspicions. When her father and mother are killed by an uncle who knows of her talent, Lee flees to the only place she thinks she can survive – California.
Trains leave for the west every day, loaded with hopeful gold rushers. But with her family gone and her best friend weeks ahead of her on the trail, Lee has no one to travel with – and knows a lone girl will only be considered a burden. She chops her hair, binds her chest, and poses as a boy in order to be accepted as well as hide from the uncle who is coming across the prairie after her – and her gift.
The trail is hard, and not for everyone. Some of her companions are rough, and Lee guards her secrets – both of them – well. When she meets up with her friend in Independence, he's willing to help her hide her femininity, but it proves an effort for both of them as their feelings for each other grow. With danger on her heels and danger on the horizon, Lee has her hands full.
a Rafflecopter giveaway
//widget-prime.rafflecopter.com/launch.js