My book talks are coming at you from a librarian, not a reviewer. You won't find me talking about style or craft, why I think this could've been better or what worked or didn't work. I only do book talks on books I liked and want other people to know about. So if it's here I probably think it won't injure your brain if you read it.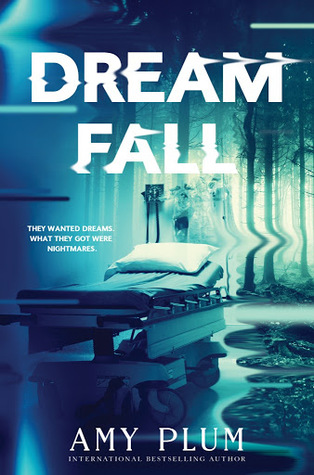 Cata can't sleep, and as insomnia tears away both her day and nighttime hours, desperation sets in. When she qualifies to be a test subject in an experiment that could deliver her from suffering, she gladly agrees… and soon finds out it was a mistake.
When a black out seriously interferes with the technology monitoring their brain waves, Cata and six other teen subjects are pulled into a world populated by each other's worst nightmares – one they can never wake up from.
Pursued by their worst fears and living through the exposure of their deepest secrets, the six teens struggle to remember who they are, how they ended up here in the first place, and what they need to do in order to escape a living nightmare.
Want to help me with all the mailing costs? I do giveaways at least once week, sometimes more. It can add up. If you feel so inclined as to donate a little to defray my mailing costs, it would be much appreciated! Donating has no impact on your chances of winning.
*********************************************************************************
a Rafflecopter giveaway
https://widget-prime.rafflecopter.com/launch.js